News & Events
News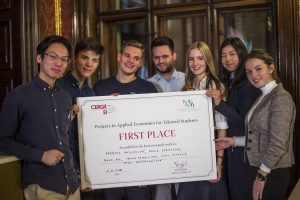 11/01/2019
CERGE-EI Projects in Applied Economics for Talented Students
This year, 10 of our Year 5 economists were selected from schools across Prague to take part in the CERGE-EI Projects in Applied Economics for Talented Students. The programme is an excellent opportunity for our Year 5s to get an early insight into university level economics as they begin their IB studies.
Read more.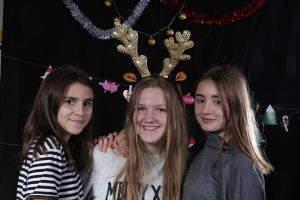 14/12/2018
ECP Christmas Fair
From reindeer ring-toss to sugary strudel, our 2018 Christmas Fair was a merry time, made all the sweeter by knowing that funds raised go to charity each year. This year the English College Student Council chose to donate Christmas Fair proceeds to Ježíškova vnoučata.
Read more.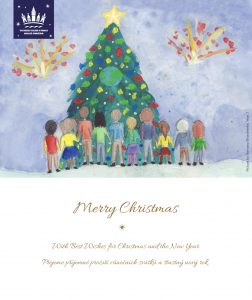 13/12/2018
New issue of the ECP Newsletter
The English College in Prague has just published the 12th issue of The ECP Newsletter. It brings information about many events and activities at our school.
Read more.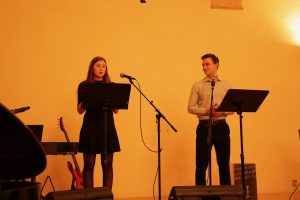 07/12/2018
A Christmas Smile
If you need a reason to smile, look no further than the annual ECP Christmas concert. We were treated to a demonstration of the musical skills of our exceptional students and also a performance of a singer from the children's home at Dolni Počernice, for which a collection was raised at the concert.
Read more.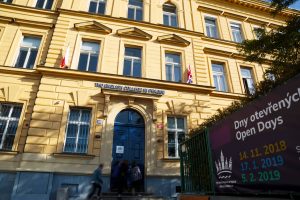 05/12/2018
Invitation to Open Day on 17 January 2019 from 1pm
 Open Day on 17 January 2019 from 1pm to 4.30pm Parents and prospective students will have a tour of the school at the Open Day with a student guide and can observe lessons You will have an opportunity to talk to members of staff/students/Admissions Registrar At 2:30pm students can choose
Read more.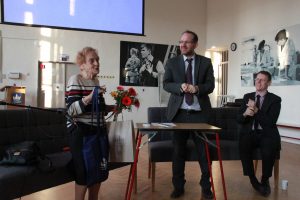 20/11/2018
History comes alive
ECP was honoured that Mrs Grozdanovič visited us to tell her story of life in Terezín. Eye witness accounts are important and the ECP regularly invites into school people with important stories to tell.
Read more.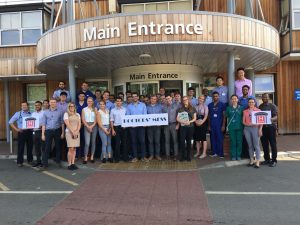 20/11/2018
ECP welcomes 2009 graduate Michal Barabas!
Do you want to become a doctor? Read how ECP graduate, Michal Barabas, tells current students how he studied medicine via a more unusual route.
Read more.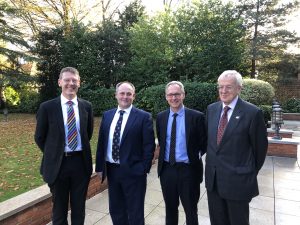 16/11/2018
Reunion of ECP Headmasters
The current Headmaster of the English College in Prague, Dr. Nigel Brown, met with former Heads of the school at Richard Holme Memorial Society Lunch hosted by Mrs. Sabrina Sečková, the spouse of H.E. the Czech Ambassador to the UK.
Read more.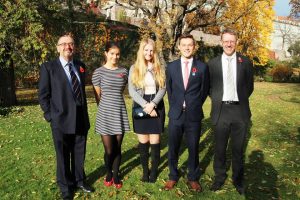 14/11/2018
ECP Remembers
Do you know what the red poppies signify? They were the first flowers to grow in the fields of France and Belgium after the First World War. Today, they symbolise remembrance.
Read more.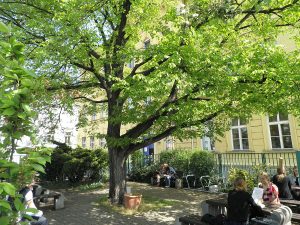 21/10/2018
ECP's Lime Tree of Freedom
ECP's celebrates its Lime Tree of Freedom. It was planted in October 1928 to mark the tenth anniversary of the foundation of the Czechoslovak Republic.
Read more.
Events Calendar
Term Dates
Term Dates 2019/2020
| Term | Date |
| --- | --- |
| Start of Term 1 | 02/09/2019 |
| Half Term Holidays | 29/10/2019 - 01/11/2019 |
| End of Term 1 | 13/12/2019 |
| Christmas Holidays | 16/12/2019 - 03/01/2020 |
| Start of Term 2 | 06/01/2020 |
| Half Term Holidays | 17/2/2020 - 21/2/2020 |
| End of Term 2 | 05/4/2020 |
| Easter Holidays | 06-04-2020 - 17/04/2020 |
| Start of Term 3 | 20/04/2020 |
| End of Term 3 | 30/06/2020 |
Holidays 2019/2020
| Holiday | Date |
| --- | --- |
| St. Wenceslas Day | 28/09/2019 |
| Independence Day | 28/10/2019 |
| Student Holiday / Staff Training | 18/11/2019 |
| Freedom & Democracy Day | 17/11/2019 |
| Christmas Eve | 24/12/2019 |
| Christmas Day | 25/12/2019 |
| 2nd Day of Christmas | 26/12/2019 |
| New Year's Day | 01/01/2020 |
| Student Holiday / Staff Training | 31/01/2020 |
| Good Friday | 10/04/2020 |
| Easter Monday | 13/04/2020 |
| Labour Day | 01/05/2020 |
| Liberation Day | 08/05/2020 |
| Student Holiday / Staff Training | 01/06/2020 |