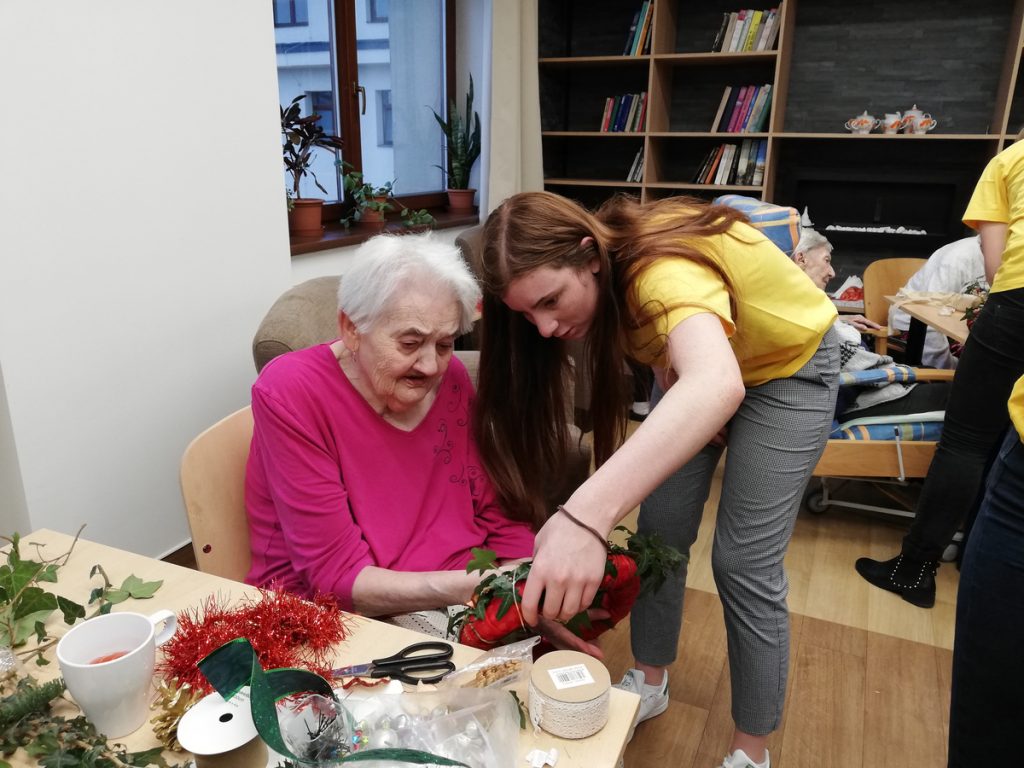 Let us help everyone believe that they are not alone in any troubles they may have in their lives.
A very important part of school life is the Caritas Programme, which is popular amongst all our students. The Latin word Caritas stands for the Greek expression AGAPE, which was, according to the Ancient Greeks, the highest form of Love – the love that forgets about oneself in order to help someone else. By helping those who are less fortunate, students realise how important solidarity is and also acknowledge the value of making sacrifices to benefit other people. They also appreciate what values are important and how communication and good relationships are both meaningful and can change life for the better. Thus the Caritas programme gives students a unique opportunity to play an active role in making this world a better place.
Over the years we have established good relationships with different organisations representing the main areas where help is essential – such as the Military Hospital, Vila Vallila, Woods of Prague, Zajíček na koni and the retirement home in Vysočanywhere our students regularly help. For more information about these organisations see the Caritas section in the :more booklet. But students' own projects, whose aims are to help, to support or to change things for the better, along with other charity work, are the most important.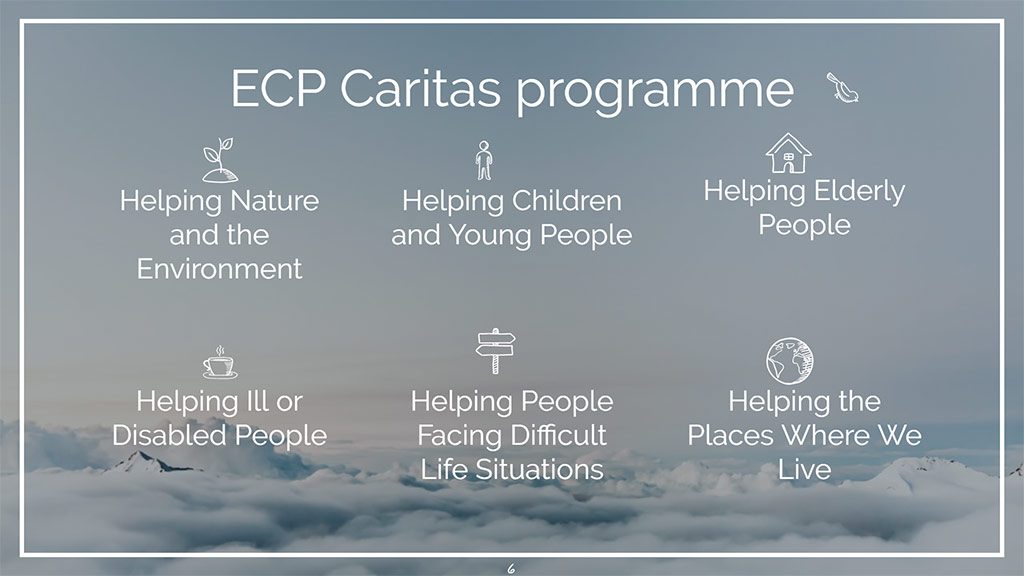 In order to help students to develop the skills needed for running a purposeful charity project, we have incorporated into Tutor and PSME time, various activities focusing on different aspects of charity work. Students learn how to identify areas of need and how to find the best solution for effective action.