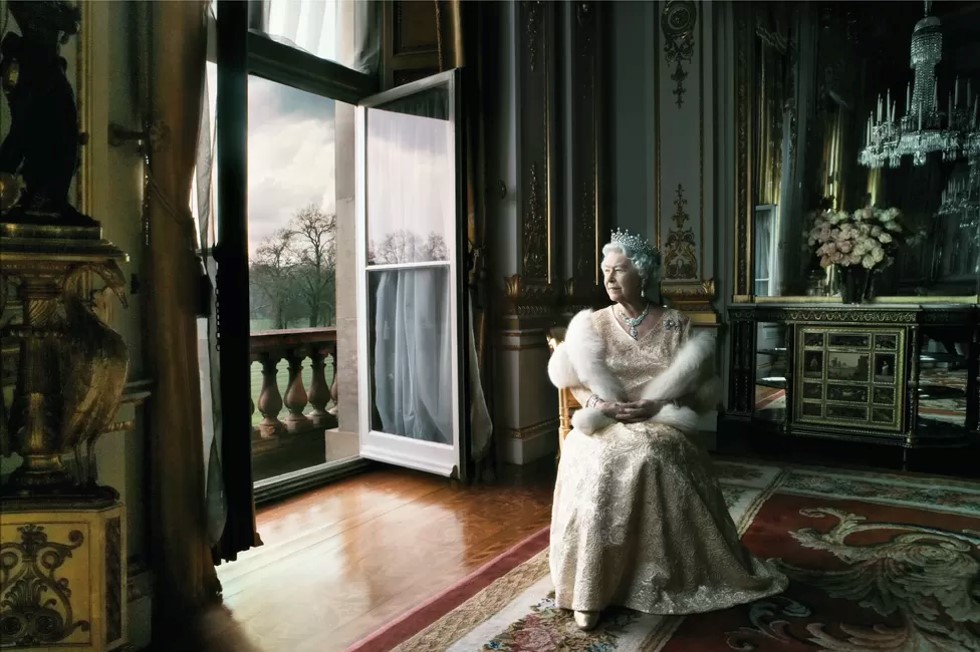 Dr Brown led a special assembly this morning to remember HM Queen Elizabeth II. Here is an edited version of his address:
Queen Elizabeth was on the throne for 70 years, from 1952 to 2022, and I want to spend a few moments reflecting on her extraordinary life and the extraordinary role of a monarch. Her uncle, King Edward VIII, abdicated in 1936, which meant that her father unexpectedly became King George VI and Elizabeth became heir to the throne, at just 10 years old.
The Young Elizabeth
Princess Elizabeth and her younger sister, Princess Margaret, didn't go to school, but were educated at home like many girls from wealthy families in those days. She was taught French by French and Belgian governesses and when her father became King, she was taught law and constitutional history to help her prepare for her future role as Queen. She also received religious instruction from the then Archbishop of Canterbury, which proved important in preparation for her role as Head of the Church of England. Her Christian faith was very important to her throughout her life.
The War Years
Then in 1940, at the height of the German bombardment of London, the princesses Elizabeth and Margaret were evacuated to Windsor Castle, where they spent most of the war years. Elizabeth trained as a truck mechanic in the Auxiliary Territorial Service and there are stories of how, at the end of the war, on VE Day, when the whole of Europe was celebrating the Allies' victory over Nazi Germany, she secretly sneaked out of Buckingham Palace and danced in the streets with the crowds, who were shouting "We want the King."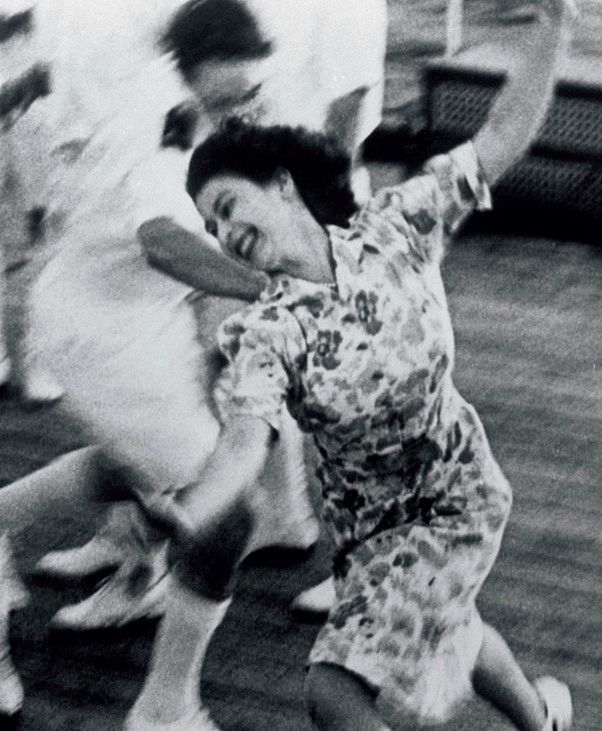 The Royal Couple
Then, like many young people, she fell in love. Prince Philip was a handsome naval officer and after their marriage in November 1947, he and Princess Elizabeth lived in Malta. Our teacher, Ms Vella, is from Malta and she tells me that Malta is the only place, other than the UK, where the Queen lived. It was in the early days of her marriage to Prince Philip, who later became the Duke of Edinburgh and who started the Duke of Edinburgh's Award scheme, which many of our students take part in.
This was a very happy time for the Royal couple, when they used to drive around the island in a Morris car and Princess Elizabeth was able to use money for the first and last time because as Queen, she never used money. In fact, they loved Malta so much that they went back in 2007 to celebrate their 60th wedding anniversary.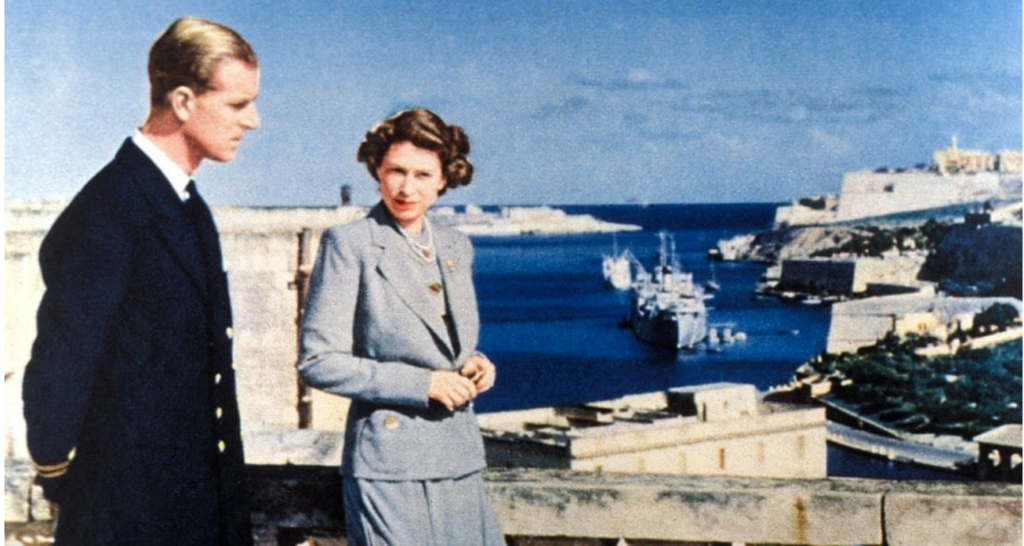 Her Royal Highness Princess Elizabeth becomes Her Majesty Queen Elizabeth II
Back to 6 February 1952 and the death of Princess Elizabeth's father, King George VI. He died very young and was only 56, two years younger than I am now. Despite being in Kenya at the time, Elizabeth ascended to the throne immediately – the British system is all about stability and continuity – which is why Prince Charles is now King Charles III, without a coronation having to take place. She returned immediately to London and although her coronation was not for another year, her life had already changed forever.
What power does the British monarch have?
The UK is a Constitutional Monarchy, with historical conventions, customs and traditions. The monarch has no actual political power although he or she does appoint our Prime Ministers, open Parliament each year and approves laws.
I looked at the long list of the Prime Ministers the Queen knew in her long life. There were 15 of them, from Sir Winston Churchill to Liz Truss, who she formally appointed at Balmoral only two days before she died. If you look at the dates of birth of those 15 Prime Ministers, they were born just short of 101 years apart so the Queen's reign spanned over a hundred years of our history.
The State Opening of Parliament
When Queen Elizabeth opened Parliament each year, she read out the Queen's Speech – which will now become the King's Speech – but although it was called the Queen's Speech, it was written for her by the Government, setting out the laws they wanted to introduce that year. Until recently, the Queen wore a long white satin gown at the State Opening of Parliament and her ladies-in-waiting wore special sashes not too dissimilar to those you will wear at the graduation ball.
Every law passed by the British Parliament has to receive the Royal Assent – the last time a monarch refused to approve a law was in 1707, when Queen Anne refused to send troops to Scotland.
So really, the British Monarch has no actual power. But they do have influence. They are consulted by politicians and both encourage and warn those elected to govern the UK.
They also receive very many letters from members of the public and the children of one member of the ECP's staff wrote to the Queen because they were worried about animals in the zoo being lonely and received a very kind and reassuring response.
Personal memories of the Queen
My own memory of the Queen is a little embarrassing as when I was young I conflated the idea of my own grandmother and the Queen. I think it was because they both wore tweed skirts and loved Scotland. That's not to say that I thought I was royalty, but that the Queen seemed to me to be someone who cared for us and someone who you wouldn't want to disappoint. The fact I always saw both of them at Christmas – the Queen always makes a speech on television on Christmas Day – muddled my young brain even more.
Queen Elizabeth in Prague
By the end of her reign, the Queen had visited 116 countries including, of course, the Czech Republic in 1996, when she toured Prague and Brno. At the dinner held in her honour at Prague Castle, she talked about her hopes that the Czech Republic would join the European Union and NATO. They seem like very distant days now as while this country is now a member of these institutions, the UK has left the EU.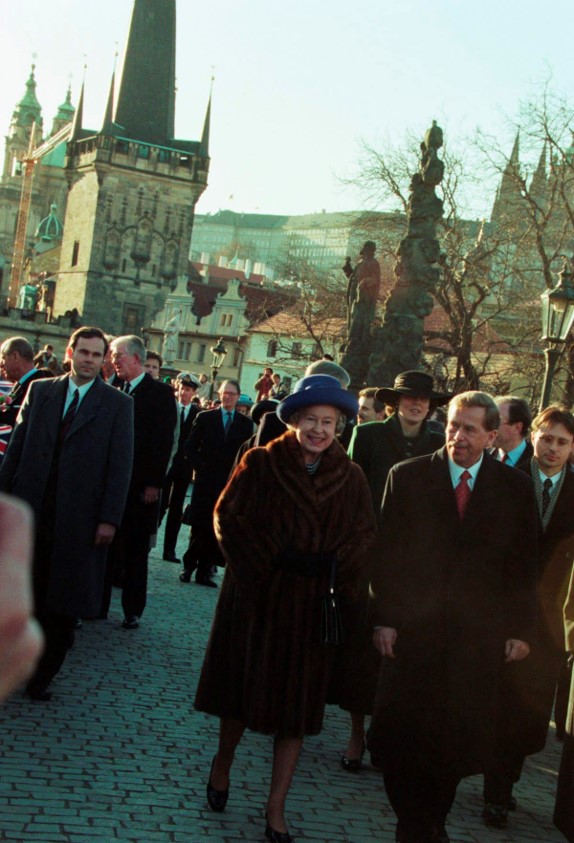 Two years later, President Havel went to Buckingham Palace and in 2018, I was lucky enough to be invited to a Garden Party at Buckingham Palace where I was just one of 6000 people from more than 600 charities and organisations supported by the Royal Family. Not all people support the monarchy and some feel it is an outdated institution – a legacy of the past that sustains divisions in society – but it was a reminder that whatever your view of the monarchy, the Royals have always supported good causes – one of which is our school.
70 years of unwavering service
I now want to return to the idea of service: Queen Elizabeth was a human being who was propelled into an extraordinary life, one that, with her sense of honour and commitment, she had no choice over, but one that she lived as well as she possibly could. For many, she provided stability and certainty and she will be greatly missed.
As you know, one of our two Founder Patrons has been the Queen's eldest son, Prince Charles, who is now King Charles III, and I would like to publicly send the school's condolences to him. I will be going to the British Embassy this week to sign their Book of Condolence on the school's behalf. We will also have our own Book of Condolence in school and if you wish to sign it, please go to the reading room any lunchtime this week
The last Queen of England in our lifetimes
It was only in 2013 that females were given equal rights to succeed to the throne, when the Succession to the Crown Act was passed, but it is a sobering thought that we will not see a Queen again in our lifetimes. We now have King Charles III, who will be succeeded by his son, as King William, and then by King George although he is only 9 today. William's daughter, Princess Charlotte, is 4th in line to the throne, but it is likely that George will have had children himself by then.
The Queen's long reign reminds us of the passage of time. There is a story that someone used to hold back the hands of Big Ben if the Queen was running late, as Kings and Queens are never late. However, whoever we are, we all grow up, live our lives and grow old and it is important that we all make the most of our time here. For me, I think Queen Elizabeth II did a pretty good job.