ECP student Kryštof Sršeň is one of the talented secondary school students who can experience scientific work in practice within the Open Science project of the Czech Academy of Sciences. This 12-month programme is under the supervision of specialists and students could choose from 105 topics.
TV coverage
Our student Kryštof Sršeň talks about his experience with the project on metropolitan television PrahaTV where he is featured in a spot presenting the Open Science project. You can watch the video here:

"In this lab, I have done gel electrophoresis, DNA protein distribution, and various methods of protein purification," said Kryštof Sršeň, a student at The English College in Prague.
"The Academy of Sciences provides opportunities for secondary school students to participate in real research. They can learn what contemporary science is about and apply theoretical knowledge in practice," said Michaela Marková, PR manager of the Open Science project.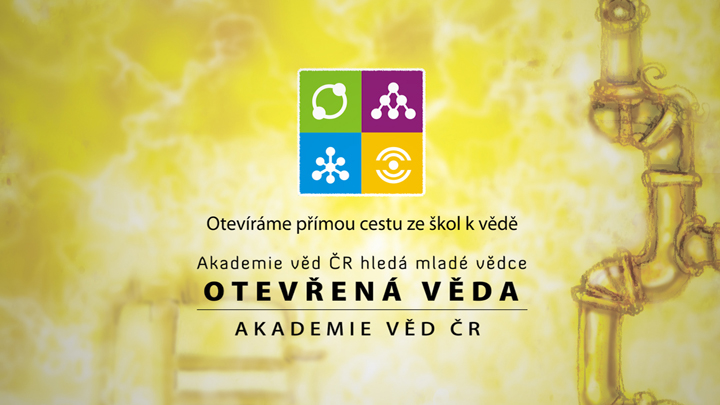 Interest in the project is great. 700 students applied this year and 100 of them succeeded.
"The one-year internships give rise to very interesting outcomes. Students learn to understand a scientific topic and formulate conclusions in professional articles or presentations. In addition, they learn to popularise science and present it to the public. All participants of the project take part in the largest science festival organised by the Academy of Sciences," said Michaela Marková.
Open Sciences and ECP successes
Within the Open Science 2019 project, Kryštof has already received a prize for his research. He presented his study with title "Rekombinantní příprava selektivních IGF-2 analogů" at The Student Scientific Conference. This event took place at The Institute of Molecular Genetics of The Czech Academy of Sciences in November.
Kryštof is not the only ECP student involved in the project. Emma Hamplová, Emma Kurucová, Karolína Zvoníčková were also presenting their work at the same conference.
Furthermore, four other ECP students have obtained places with the Academy of Sciences for 2020 internships as well. Congratulatins to Jan Kotrč, Daniel Moravec, Tereza Nohejlová and Nella Országhová.