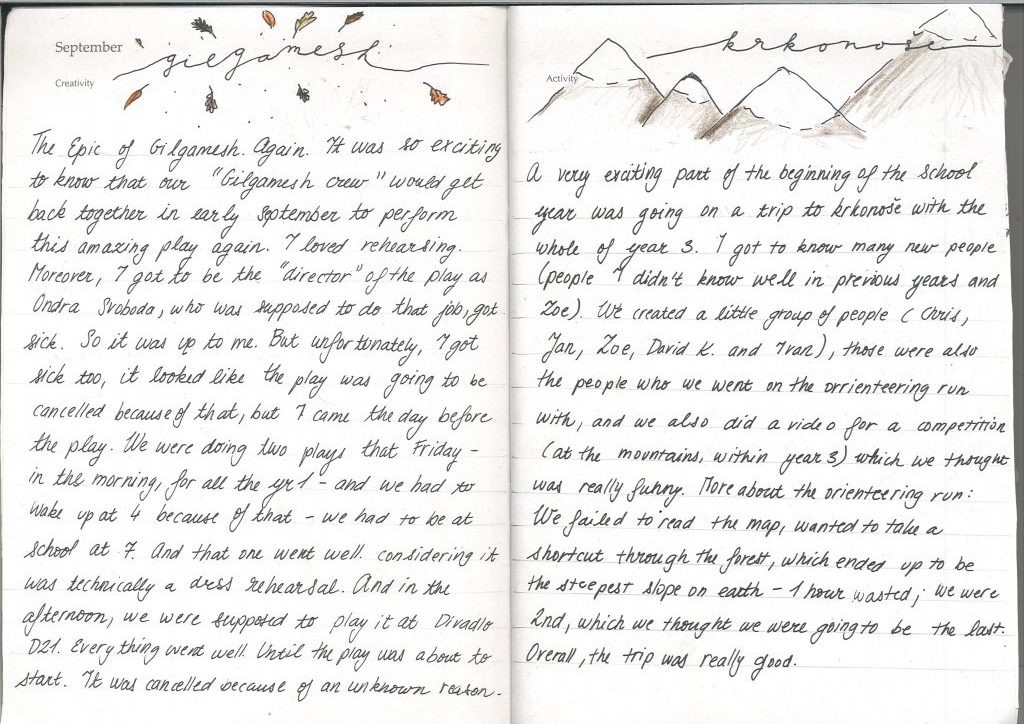 My Journey of Discovery (of the World and Myself)
We live in a very busy world and very often do not have time to stop and reflect on what we have experienced, what we have learned. But the art of reflection is absolutely crucial for personal growth and for making good decisions in the future.
Reflections not only make us think about our actions, but also to develop thinking skills as we need to formulate what was good or bad, easy or challenging and why. Writing down the reflection supports our expression skills, which is equally important.

This is why every month, our students in Years 1-4 write one reflection from at least one activity they have done during that month. They record it in their Experience Book (Years 1-2), which very often becomes their personal diary, keeping what would otherwise be lost in their busy lives
Look here to see what the Experience Book looks like. See here some examples of PRE CAS BLOG (example 1, example 2, example 3, example 4, example 5).