The English College had a special visit from Mr Jiří Rusnok, former Prime Minister and the current Governor of the Czech National Bank. Mr Rusnok gave a speech to the Upper School students.
The title of Mr Rusnok's presentation was: "What is and what is not the Czech National Bank." The main focus was on understanding the objectives of the National Bank. In addition, he mentioned the tools the bank possesses to fulfil them.
Students had the opportunity to ask Mr Rusnok several questions about his perspective on the current macroeconomic circumstances. Issues discussed included the unexpected rise of interest rates and the uncertain future of economic growth in the Czech Republic.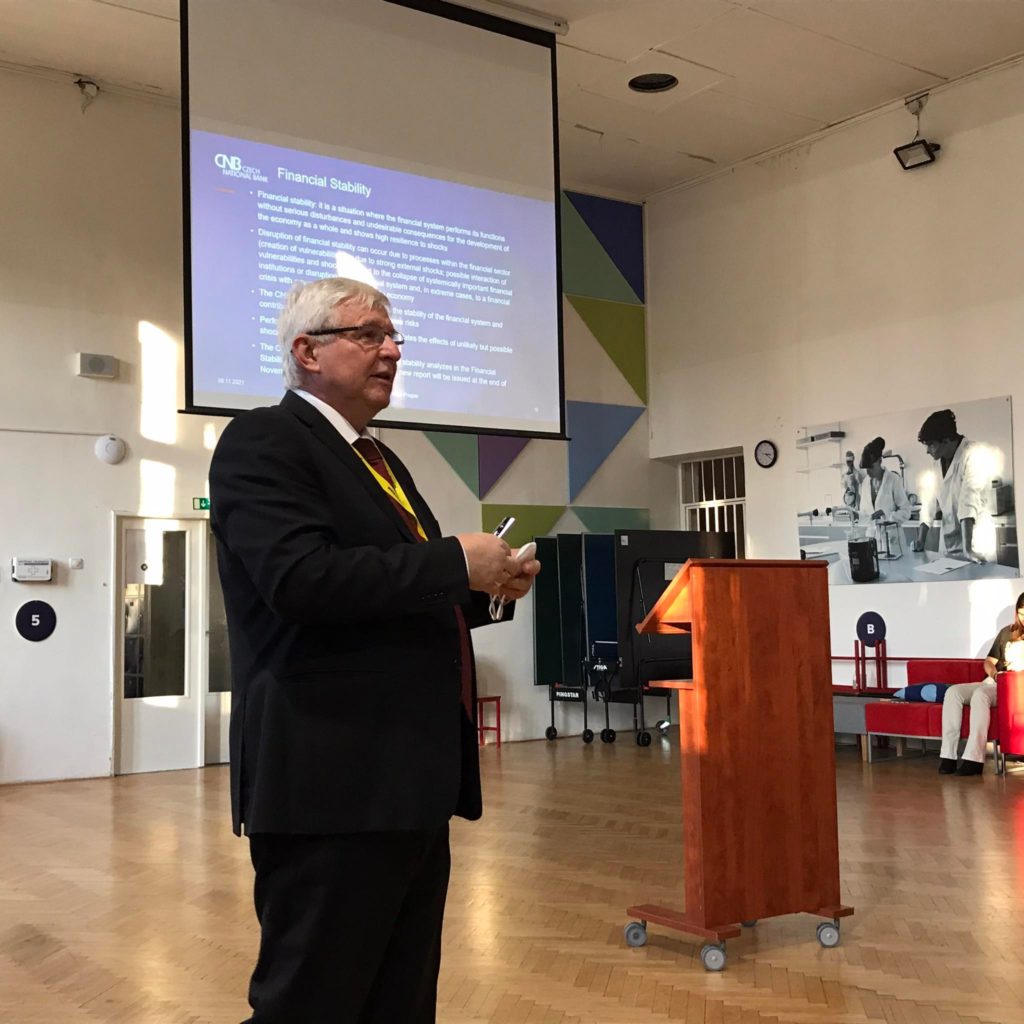 Jiří Rusnok served as Prime Minister of the Czech Republic between July 2013 and January 2014. Since 1 July 2016 he has been serving as Governor of the Czech National Bank.
Previously, Rusnok served in the government of the Czech Republic as Minister of Finance from 2001 to 2002 and as Minister of Industry and Trade from 2002 to 2003.