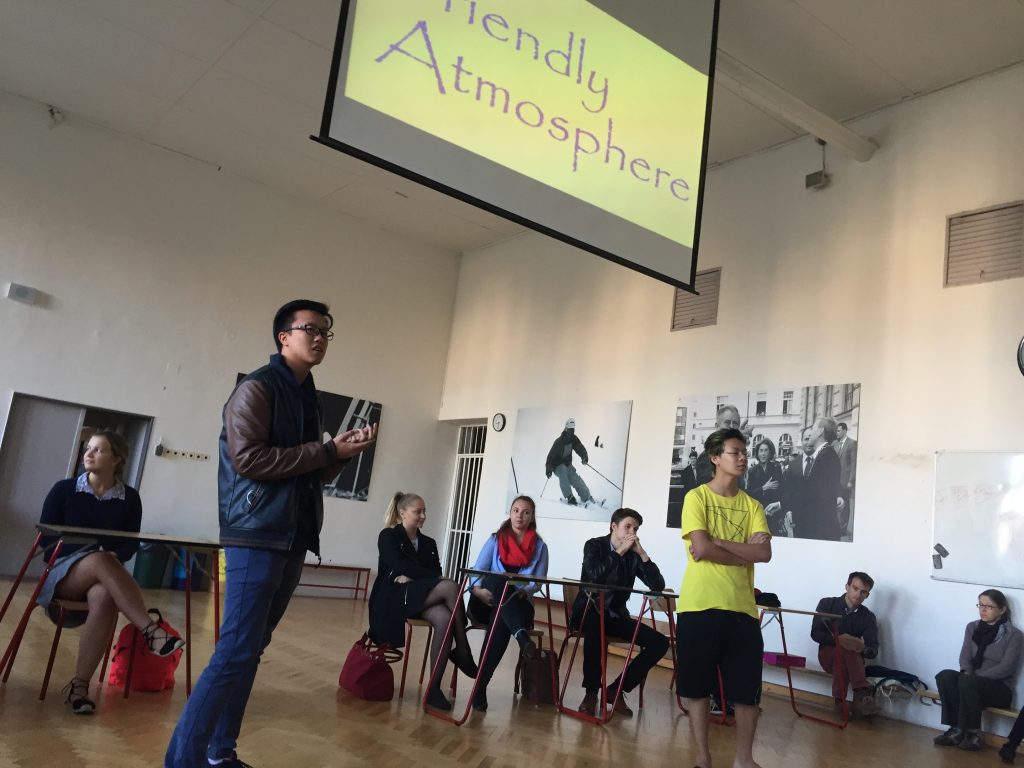 The Student Council is an important student body, which cooperates with the management of the school on improvements of the school life. The Student Council also organises many events throughout the school year. It consists of House representatives and year group representatives. Like any team, the Student Council also needs a good leader.
The Student Council President not only leads the Student Council, but also carries out many responsibilities and represents students on formal occasions
such as Founders' Day or meetings with the Governors. It is therefore very important to choose the right person.
All candidates present their programmes at year group assemblies, usually followed by many discussions among students. Each candidate has to prove that they are able to undertake this prestigious role. The success of each candidate is reflected in the student elections which decide the new President of the Student Council.