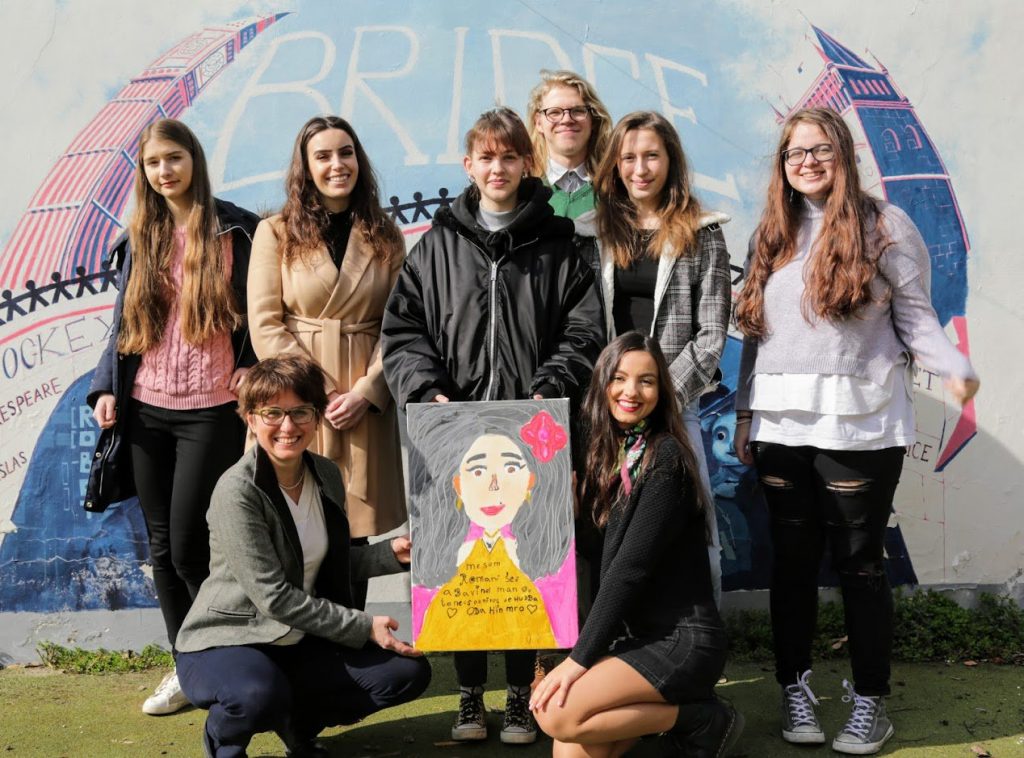 Providing Opportunities and Building Bridges
In 2011, four ECP students decided, after finishing their IB exams, to raise enough money to provide an education at the English College for a young person from a less fortunate background, who would benefit significantly from the same opportunity that they themselves had had. Thanks to a very successful auction, they were able to raise a large amount of money, which laid the foundation for the Václav Havel Scholarship. Václav Havel, our Czech Founder Patron, allowed his name to be used for the Scholarship.
It was agreed that the Scholarship would support primarily Roma students, as ECP recognises how important it is to build bridges between Czechs and the Roma people, who historically have been at the margins of Czech society. ECP staff and students believe that education can elp to solve problematic issues but also, that by learning about the Roma community, its culture and its challenges, we can change the stereotypical views many have about Roma people. At ECP there are many students from different nationalities and all are welcome, as each individual enriches the school community with their unique culture.
In 2012, thanks to the Václav Havel Scholarship and support from ECP, in a young Roma, Marek Horváth, became an ECP student. He successfully graduated with the IB Diploma in 2018 and is now studying Ancient History, History and Culture of Islamic Lands at Charles University. Thanks to him, many students have changed their opinions, which had often been based solely on prejudice.
Then in 2016, a team consisting of seven students of different ages, followed up on the project started by their four former classmates. Their aim was to provide the same opportunity for another Roma boy or girl. that Marek had had. Every year the team organises a benefit concert and an awareness week about the Roma community. Some students already have left the team as they have graduated from the school, but new ones always come forward to help to build bridges.
See the Václav Havel Scholarship website.