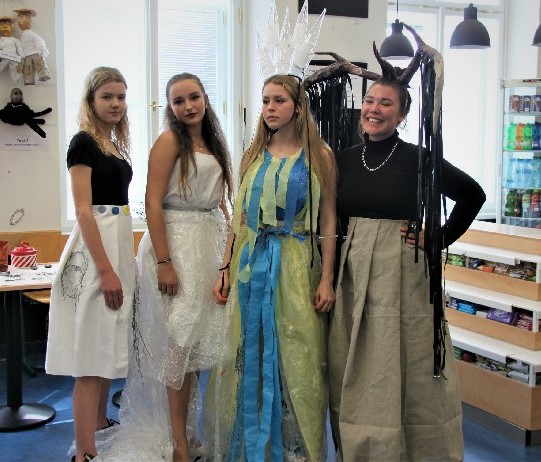 Creativity is at the heart of education and this also applies at ECP. The College has many talented students and they can develop their talents in a wide range of activities. But creativity should be developed in every student and above all, it should be enjoyed and celebrated as much as possible.
The Festival of the Arts is our way of celebrating creativity. Every Spring students in Years 1 and 2 take part in various workshops led mainly by external specialists – in drama, music, art and dance – for two days. They are advised to choose the workshop that they would normally never choose because they might be surprised to find how enriching such an experience is and enjoy the simple pleasure of creating.
At the end of the second day, there is a big performance where students show the others what they have learnt in the workshops. During the final afternoon, there is also the official opening of the exhibition of Festival art work and other art work produced by Year 1 and 2 students.
And there is one additional benefit of the Festival – students from Years 1 and 2, while creating art together, also create new friendships.