František Fajtl 1912-2006
František Fajtl is remembered as one of Czechoslovakia's most decorated WWII fighter pilots. He was the inspiration for Jan Svěvák's 2001 film Dark Blue World and is now one of the subjects of the Good Old Czechs His daughter is Jitka Režná-Fajtlová and we were honoured to welcome her into school as part of this year's Remembrance Week.
Escape from Nazi-Occupied Czechoslovakia
Mrs Režná-Fajtlová spoke of her father's escape from his homeland. Like many of his compatriots, he went first to Poland in 1939 and then fought in France. From 1940, he served in the 313 Fighter Squadron RAF and was awarded the Distinguished Flying Cross. From 1944, he fought with the USSR on the Eastern front. She explained that her father fought, not because he wanted to fight, but because he wanted to liberate his country. She also acknowledged the debt owed to the British Prime Minister, Winston Churchill, and the British people. Until the Americans entered the war in 1941, Britain had stood alone against the Axis powers.
Imprisoned by the Communists
ECP students were fascinated to hear how, when the war ended in 1945, after first being hailed a hero, Fajtl was imprisoned by the communists in a labour camp. Mrs Režná-Fajtlová remembers her mother being summoned to the Ministry. An official told her that she would have to move out of the family home because it was too big for her and her two daughters. She protested and said her husband also lived there. But slowly she realised that he had been arrested and would not be coming home.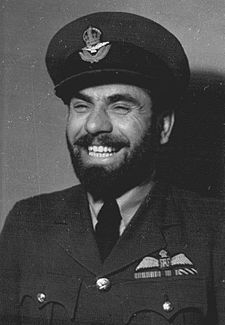 One of Mrs Režná-Fajtlová's most moving memories of this time was of her younger sister, who was only a baby when their father was arrested. There was a photo of their father on the wall and every night, her sister kissed his photo so she wouldn't forget him. When the family was eventually reunited, she greeted him with a kiss saying, "It's Daddy – and he's alive!"
Order of the White Lion
Asked why she thought the communists treated her father and the other war heroes so badly, Mrs Režná-Fajtlová said it was because they couldn't stand being wrong. It was only after the fall of communism that her father was fully rehabilitated. In 2004, he was awarded the highest state honour – the Order of the White Lion – Český rozhlas interview 29.10.2004 – and promoted to General.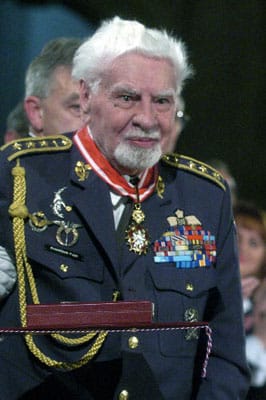 Mrs Režná-Fajtlová has written a book about her father. We will buy it for the library so that all our students can read his story.
Remembrance Sunday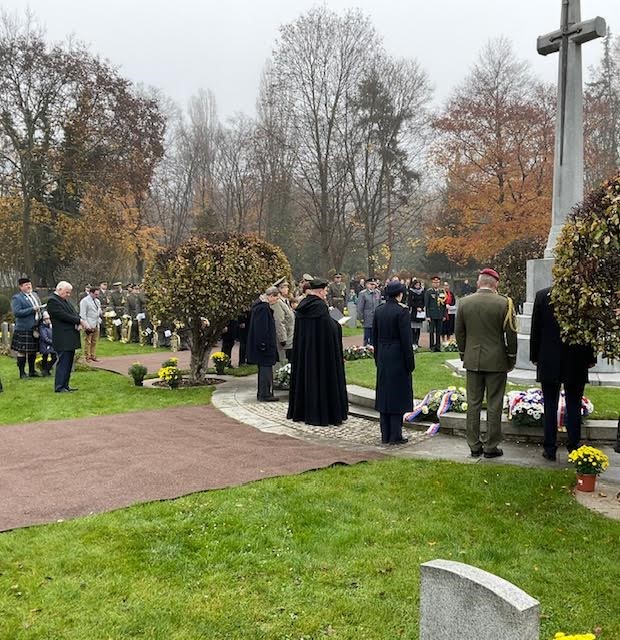 We commemorate Remembrance Week at the English College every year. It is about remembering those who died for their country. On the Sunday closest to Armistice Day, which saw the end of WWI on 11 November 1918, the British Ambassador and Ambassadors from Commonwealth countries gather at Olšanské hřbitovy to lay wreaths at the war memorial and to pay tribute to those buried there. It is a special day for many people in the UK. Ceremonies like the one in Prague take place in every city, town and village in the UK, remembering those from the area who went off to fight and who never returned.
Royal British Legion Poppy Appeal
Another tradition during Remembrance Week is the RBL Poppy Appeal. The RBL organises one of the biggest charity collections in the UK. Volunteers sell millions of red paper poppies to raise money to help ex-servicemen and women and their families. The poppy was chosen as the emblem of the appeal because it was the first flower to grow back in the battlefields of France and Belgium after WWI. A factory was opened in south west London in 1922 that provided jobs for disabled ex-service personnel, making the poppies.