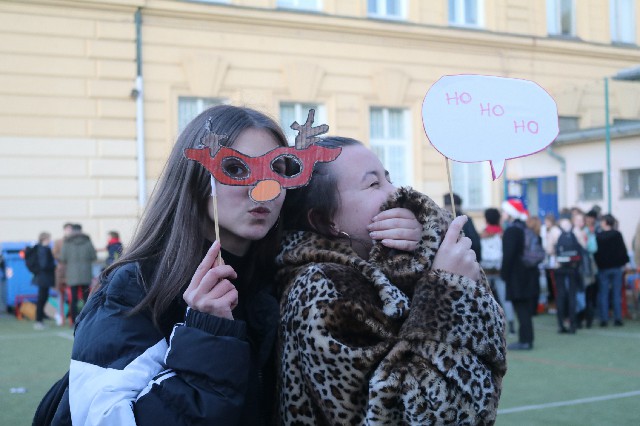 Student Council Mission and Events – Introduction
The Student Council plays an important role in school life. It is a student body that represents students' views and supports the student community. It consists of Tutor Group and House representatives and is led by the President, who is elected by the whole student community in September. The President, Vice President and Treasurer regularly meet the Headmaster and discuss SC proposals for improving school life or any issues that may occur from time to time. The Student Council also organises many events and chooses the charity supported by students during the academic year.

Student Council Events
Presidential Hustings
In September a new Student Council President is elected. Before the election candidates present their programmes in hustings.
Christmas Fair
The annual Christmas Fair is an informal occasion. Each tutor group takes part, encouraged and supported by the Senior Tutor. Money raised at the Fair is donated to a charity chosen by students at the beginning of the school year.
Cake Sales
Each term there are cake sales during morning break, organised by the Student Council, individual tutor or charity groups.
Valentine Roses
Students organise the sale of roses for those who would like to give a rose for Valentine's Day. "Spreading the Love", as it is sometimes called, makes the day very special.
Halloween event
Students organise stalls with food and activities connected with Halloween.
Barbecue for Year 6 and 'Last Bell' Celebrations
The Student Council organises a barbecue for the whole school farewell to Year 6 students.