Saturday 6 May will see an event in London that few people alive today will have ever witnessed – the coronation of a monarch. The last coronation took place on 2 June 1953 and we have to go back even further to find the last coronation of a king, to 12 May 1937, when King George VI was crowned. He was the late Queen Elizabeth's father and King Charles III was his grandson.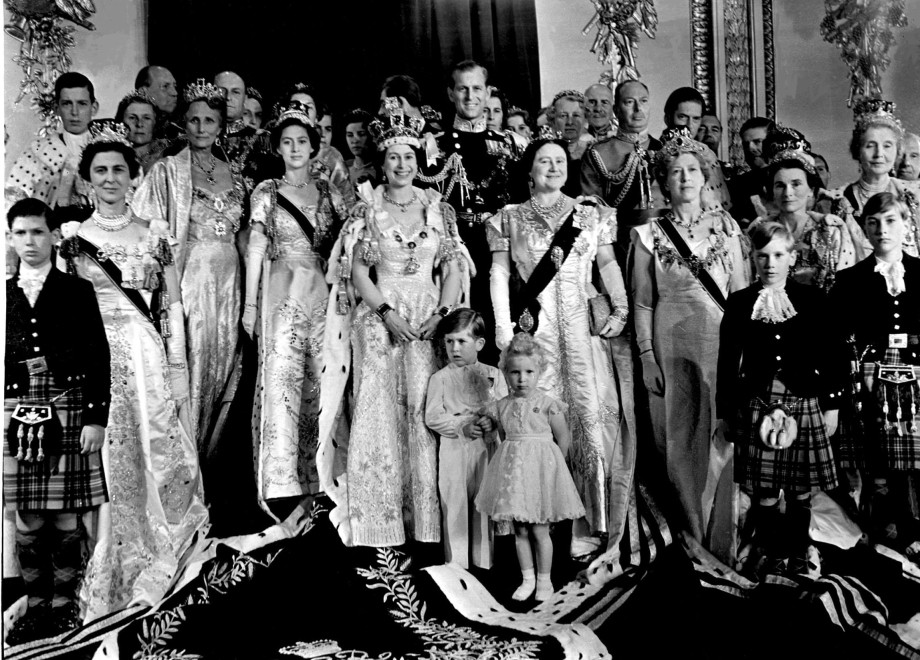 When the then Charles, Prince of Wales became our Patron back in 1991, along with President Václav Havel, he was well aware of the historic links between our two countries and supported the work that had begun to encourage the newly democratic Czechoslovakia to modernise and thrive.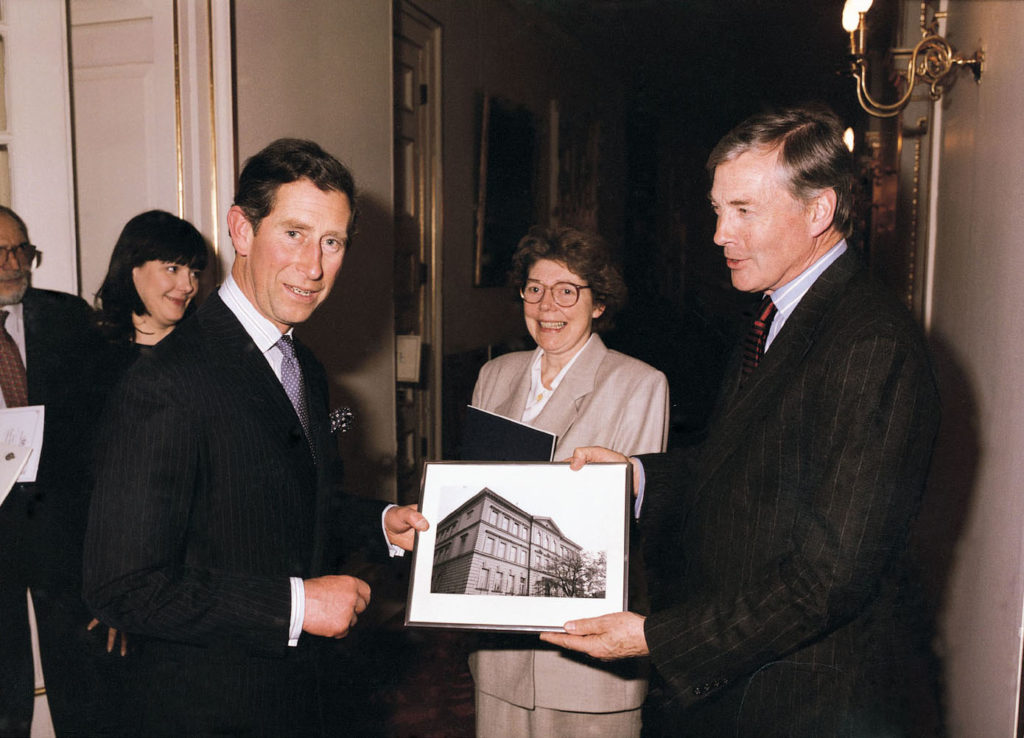 One of the ways of doing this was to encourage the teaching of English and to introduce liberal teaching methods to replace the old politically-based communist system with its emphasis on rote learning. Teachers began to encourage their students to express and defend their own opinions and there was a move to open up tertiary education to everyone instead of only to those who supported the regime. The English College, as the first IB school in the country, blazed a trail in encouraging those cultural changes and continues to do so today.
Royal Patron visits the English College
Over the years, our Royal Patron has shown a continuing interest in the College, despite being patron of over 400 organisations. He has visited the English College on two occasions. The first was in October 2000 (pictured below) and the second on 23 March 2010. You can see a video of the 2010 visit on our YouTube channel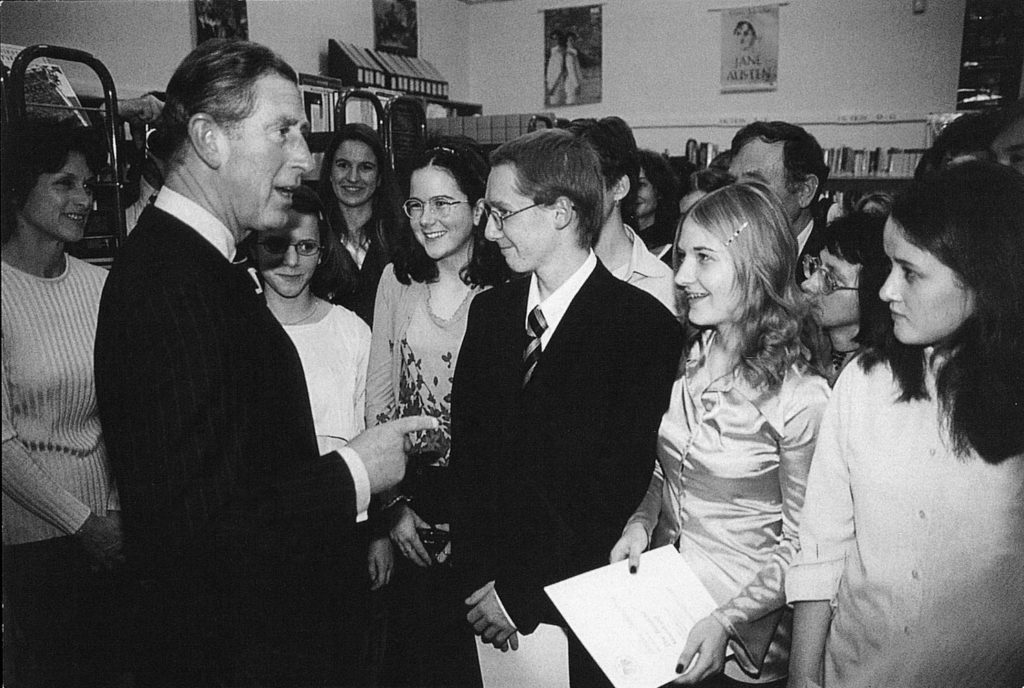 In 2019, he gave us permission to create a new Prince of Wales Scholarship. ECP's Scholarships & Bursaries Following the death of Václav Havel in 2012, he officially asked Karel Schwarzenberg to become the College's Czech Patron and we were delighted to hear Mr Schwarzenberg recently recall this connection between our two Patrons in an interview he gave to Prima News
Coronation Quiche
So to celebrate ECP's relationship with the new King, we wanted to find a way to mark the historic coronation and what better way than through our two countries' shared love of food?
King Charles's mother, the late Queen Elizabeth, had a special dish invented for her own coronation. Coronation Chicken has become a staple at many British buffets and its creamy, mild curry flavoured mayonnaise, mixed with shredded chicken, was seen as a nod to the British Commonwealth. However, it is interesting to reflect that at the time, in 1953, it would have been an expensive 'special occasion' dish as it was only much later that chicken became as ubiquitous as it is today.
Now, King Charles has chosen one of his favourite dishes with which to celebrate his coronation. Most people like a good quiche, usually containing bacon. But King Charles's special Coronation Quiche is a more modern affair. Vegetarian, to enable more people with different dietary requirements to enjoy it, and chock full of healthy green vegetables, Coronation Quiches are being busily prepared in kitchens up and down the UK, ready for the long Coronation Weekend.
ECP's Great Coronation Quiche Bake Off
So it seemed fitting that three keen ECP cooks should take part in our very own Great Coronation Quiche Bake Off, each submitting their own version to be judged by members of the Senior Leadership Team. It was a close contest, with the panel judging each entry on appearance, texture and flavour, while on the lookout for the dreaded soggy bottom! But in the end, the worthy winner of the ECP's Great Coronation Quiche Bake Off was Julie Viačková in Year 4.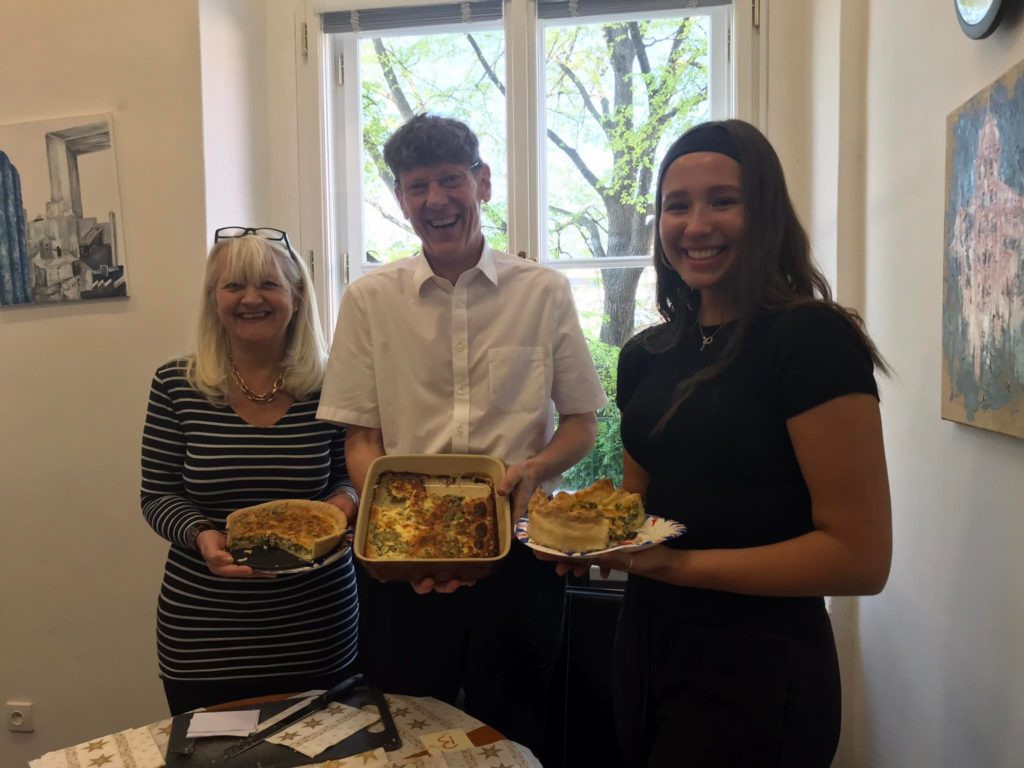 The ECP always seeks to encourage its students to follow their passion and this year, Julie won a coveted Talent Award for cookery. She intends to use her award to enroll on a specialist bakery course to improve her baking skills.
And if you want to try to make your own Coronation Quiche, you can find the recipe on the Royal Family's website.