Every year, the English College Foundation holds its AGM in London. Our UK supporters hear from the Headmaster about what has been going on in school. Members eagerly anticipated this year's meeting because it was the first time they had been able to meet in person since the start of the pandemic.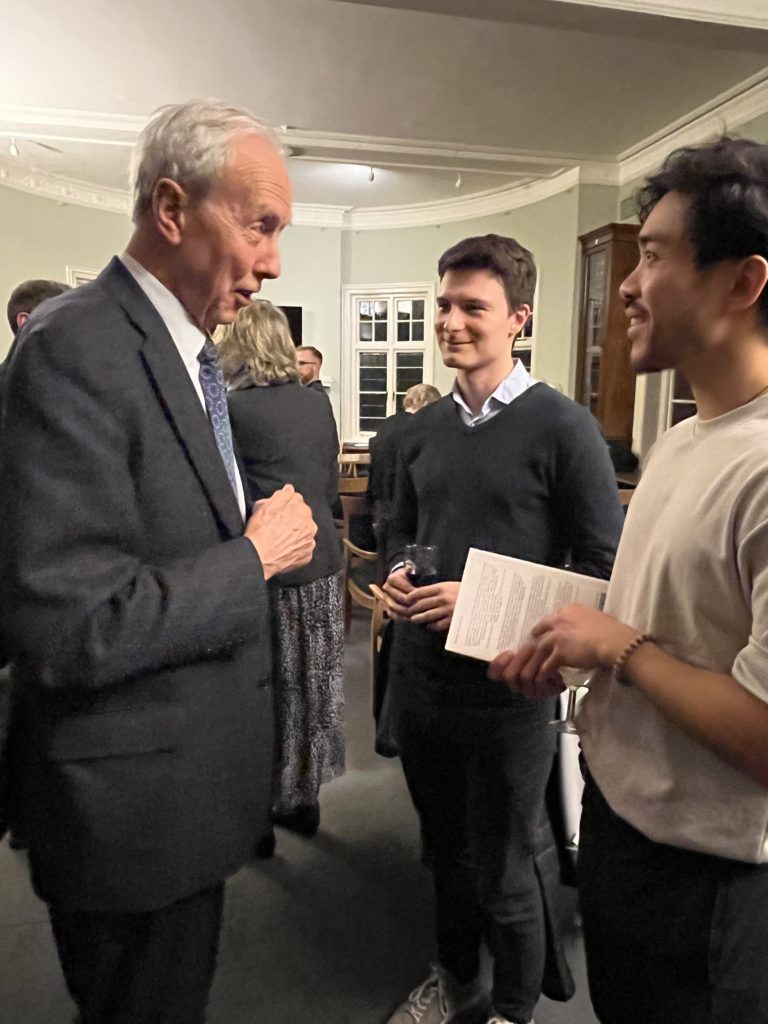 Dr Brown briefed members on how the school has coped so successfully with the challenge of Covid. He also told them about the exciting plans for developing the site, following the purchase of the building. Members were able to see Med Pavlík Architekti's plans, which will now be sent to our UK Patron, HRH The Prince of Wales.
Alumni speakers
As well as hearing from Dr Brown, the AGM provides an opportunity for graduates to come along to talk about their careers since leaving school. This year, the speakers were Natálie Hendrychová (2016) and Jakub Kohout (2006)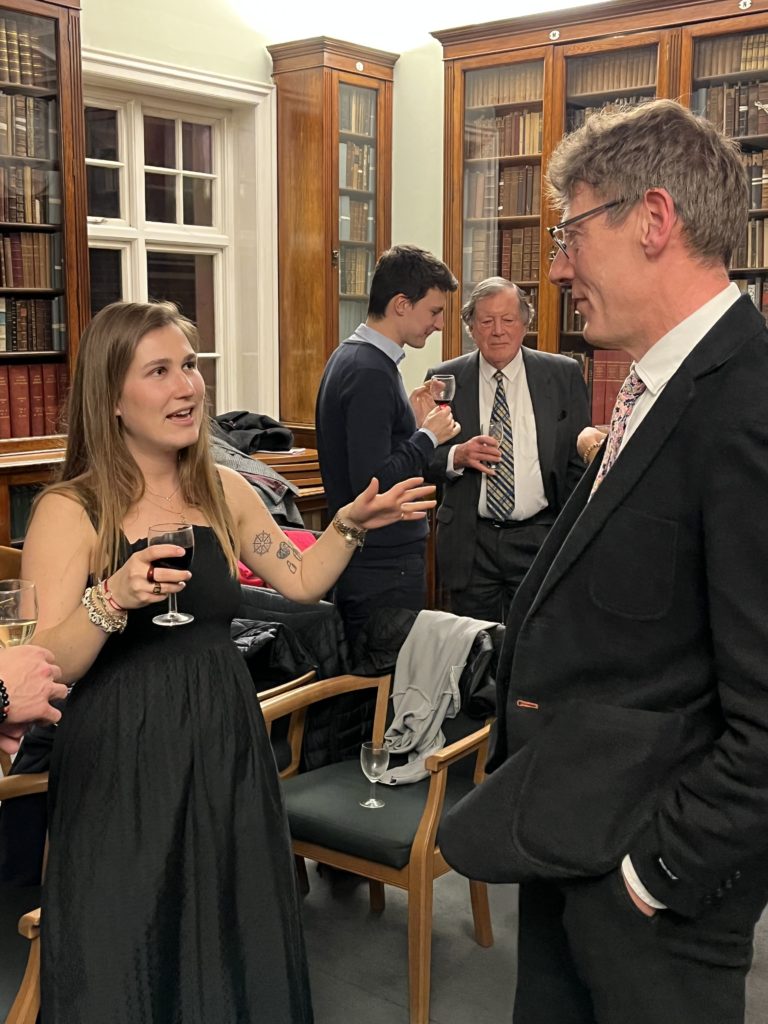 As a member of one of Prague's best known fashion houses, Pietro Filipi, it is no surprise that Natálie first studied for a BA in Fashion Merchandise Management at the University of Westminster. She then achieved an MSc in Applied Psychology in Fashion at the University of the Arts in London. Now Business Development Manager for Sans Souci Lighting, Natálie works with prestigious clients ranging from the Richter Villa through Claridge's Hotel in London to possibly the most opulent hotel in the world, the Burj Al Arab in Dubai.
Jakub's strengths in Maths and Economics at school led him in a very different direction. After reading Management; International Business at Royal Holloway, University of London, he qualified as a Chartered Accountant. He is now Finance Director of Seedrs, who specialise in putting startups in touch with investors. Although ten years separated their careers at the ECP, both Natálie and Jakub spoke warmly about their time here and acknowledged the part the school played in their subsequent success. Jakub is also Treasurer of the ECF and takes very seriously the importance Lord Holme, our first Chairman of Governors, attached to 'putting something back'.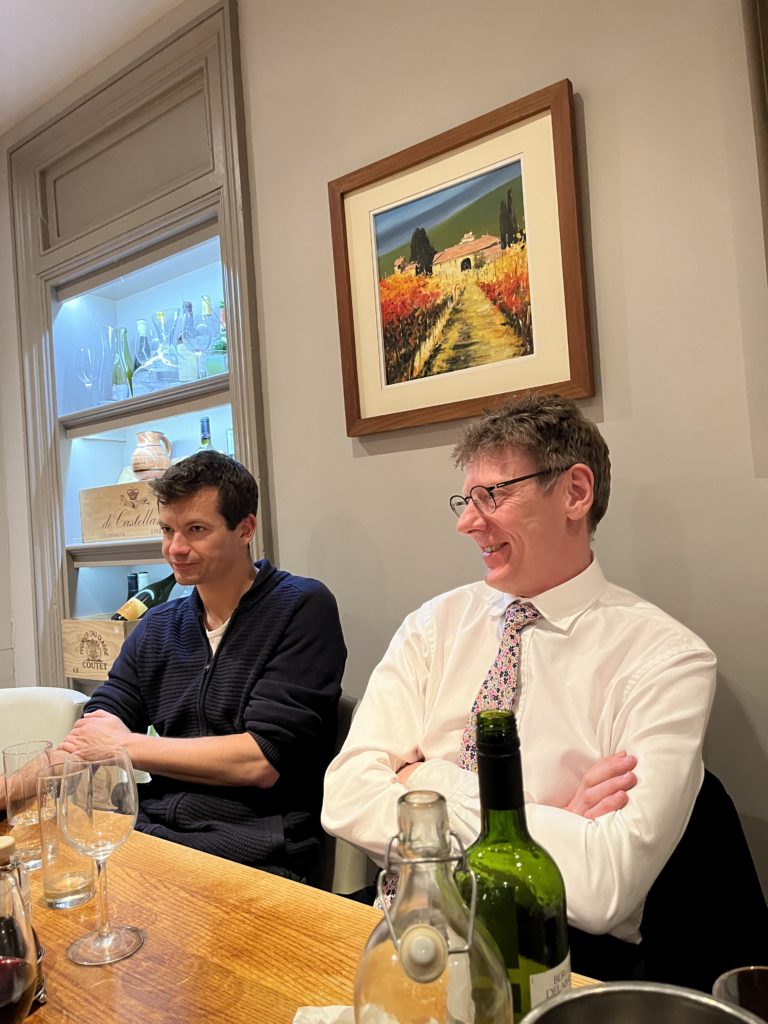 Origins of the English College
Our former Chairman of Governors, Ann Lewis, together with former Governor, Dr Martyn Bond, and others, set up the English College Foundation in 1992. The ECF is a UK-registered charity and its aim was to open a school in Prague, in the wake of the Velvet Revolution, to teach the IB in English after the fall of communism. The rest, as they say, is history: since the College opened in September 1994, over 1400 ECP students have graduated with the IB Diploma.
Family Tradition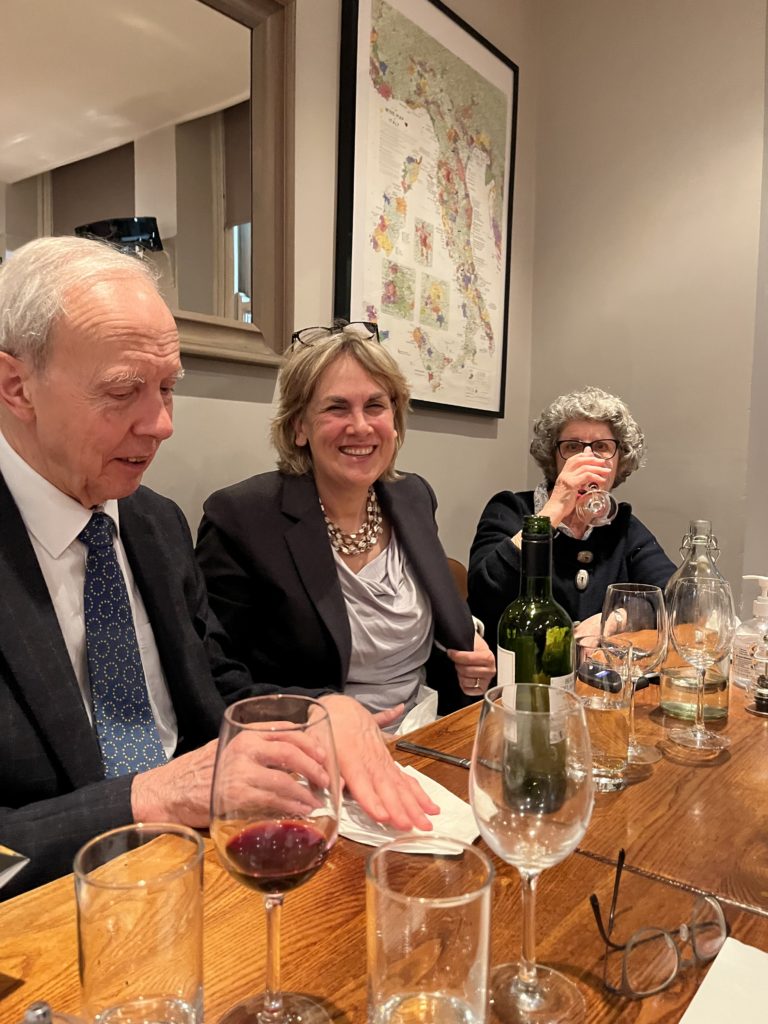 ECF's Chairman is Elizabeth Cooke, another of our Governors. She is following in a family tradition – her late father, Nicholas Morris, was also an ECP Governor, who served from 2004-2012. A former Deputy Head herself, she is a member of the Education Committee.
The ECF today
The Foundation still supports the College by fundraising and by arranging social events for ECP graduates continuing their studies in London. They also organised, before Covid struck, the London Work Experience Programme. This has given ECP students a first taste of life in London and valuable experience of what it would be like to work in careers as diverse as researching for a policy think tank, through medicine and newspaper journalism to working for a Member of Parliament.