The ECP has a new Chairman of Governors, but Denis Keefe is no stranger to the English College. Although he was only appointed to the Board in 2019, this is his second term as one of our Governors. Today he will chair his first meeting of the Board although sadly, it will be online from his home in the UK.
Cambridge and Oxford Universities
Denis grew up in Essex and went to a grammar school in the county and university in Cambridge and Oxford. He then joined the British Diplomatic Service in 1982. His first posting was to Prague during the Cold War. He was Second Secretary at the British Embassy, and managed the Embassy's contacts with dissidents, including Václav Havel. In a distinguished career, Denis served as British Ambassador to Georgia and Minister and Deputy Head of Mission in Moscow. He finished his diplomatic career as British Ambassador in Serbia and since 2019 he has been a member of the Senior Directing Staff of the Royal College of Defence Studies. We were delighted when he agreed to become an ECP Governor.*
ECP Governor 1998-2002
Denis already knows the College well. He served as a Governor during his second posting to Prague as Deputy Head of Mission from 1998 to 2002, during the headship of Albert Hudspeth, and has fond memories of the school, its students and staff. He has six children, four of whom attended primary school in Prague, and speaks Czech.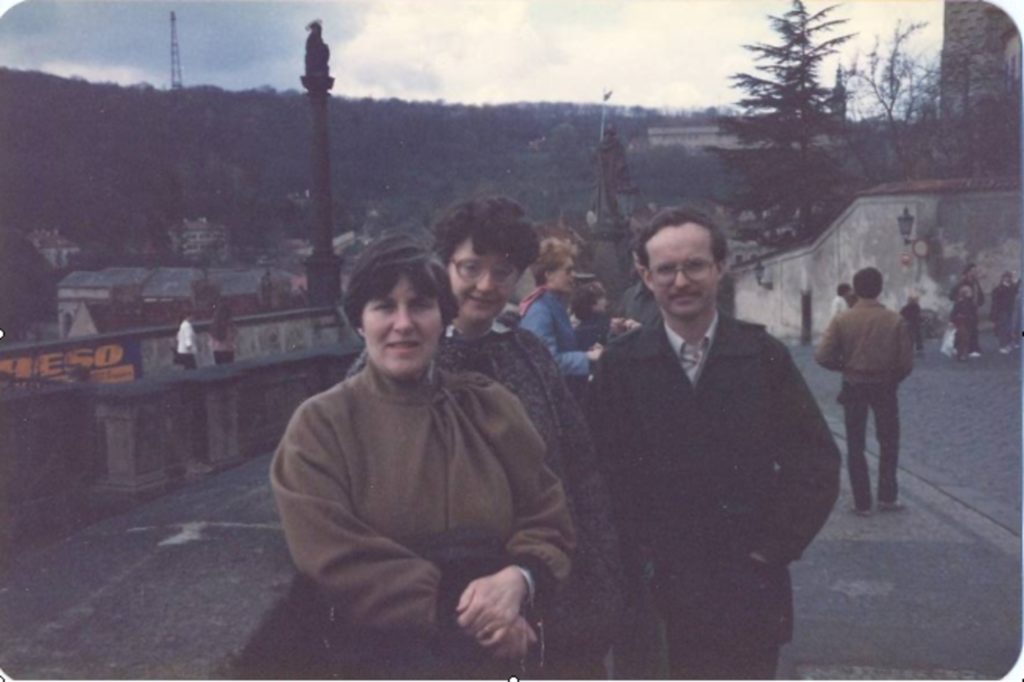 Denis said:
"I am delighted to be a Governor of the English College again. It is wonderful to see how far the College has come in the last 25 years, thanks to the work of inspirational headmasters and teachers, the energy of students and the support of their parents. It is an honour to follow Ann Lewis, one of the Founders of the College, as Chair of the Governors. The College's prospects are bright, despite the difficulties we all now face in a time of pandemic. I look forward to working with you all to build the future of the College and its students."
Lord Holme Library
He takes over as Chairman from Founder Governor Ann Lewis, who is stepping down after leading the Governing Body since 2016. We are glad that Ann will be staying on as a Governor and grateful to her for her stewardship of the Board. We are looking forward to welcoming Denis back to 'in-person' Governors' meetings, which will take place in the newly-reburbished library, and to having the opportunity to thank Ann Lewis officially for her service when Covid restrictions are finally lifted.
*See Denis Keefe's full biography on the ECP website.