The English College in Prague has been recognised by the UK-based training organisation The Safeguarding Alliance. They have presented the College with their Safeguarding Alliance Initiative Award to acknowledge the work we have done to adapt our safeguarding policies and procedures during the Covid-19 pandemic. This recognition comes along with an award certificate and an award logo.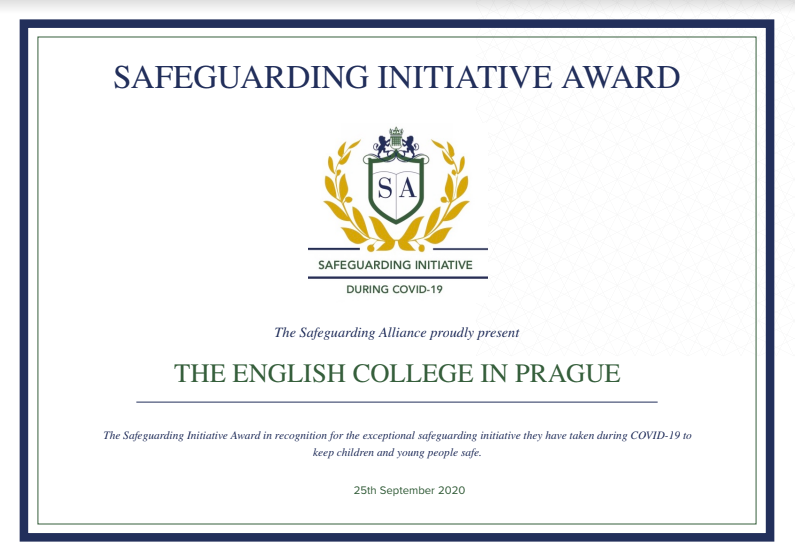 The ECP had to provide three examples to demonstrate how it meets the criteria, including evidence of the initiative and impact:
Adaptation of safeguarding policies and procedures during COVID-19;
Identification of vulnerable pupils and ensuring their safety during COVID-19;
Innovative approach to safeguarding children and young people during COVID-19.
The Safeguarding Alliance is a premier centre of safeguarding excellence. It ensures that organisations maintain best practice to keep children and young people safe.