This week saw 2020's first visit from ECP graduates, offering advice to students in Year 5 and 6 thinking of a career in medicine. It was Michael Barabas's second visit to the ECP since leaving for university in 2009. But for Yagmur Caglar, this was the first time she had been back in school since graduating in 2016.
Where to study – Prague or the UK?
Yağmur is in the 4th year of a six-year degree course at the First Faculty of Medicine of Charles University. But when studying for the IB, she was not sure what she wanted to study at university. She thought she might study Civil Engineering. It was a lecture at school from a representative of Médecins Sans Frontières (Doctors without Borders) that decided her. She said "I knew, after hearing about MSF's humanitarian work, that I wanted to help people. That is why I decided to become a doctor."
She chose to stay in Prague and had some good advice for ECP students also thinking of medicine as a career. "Make sure that the course you apply for is internationally accredited so that you will be able to work in your chosen location."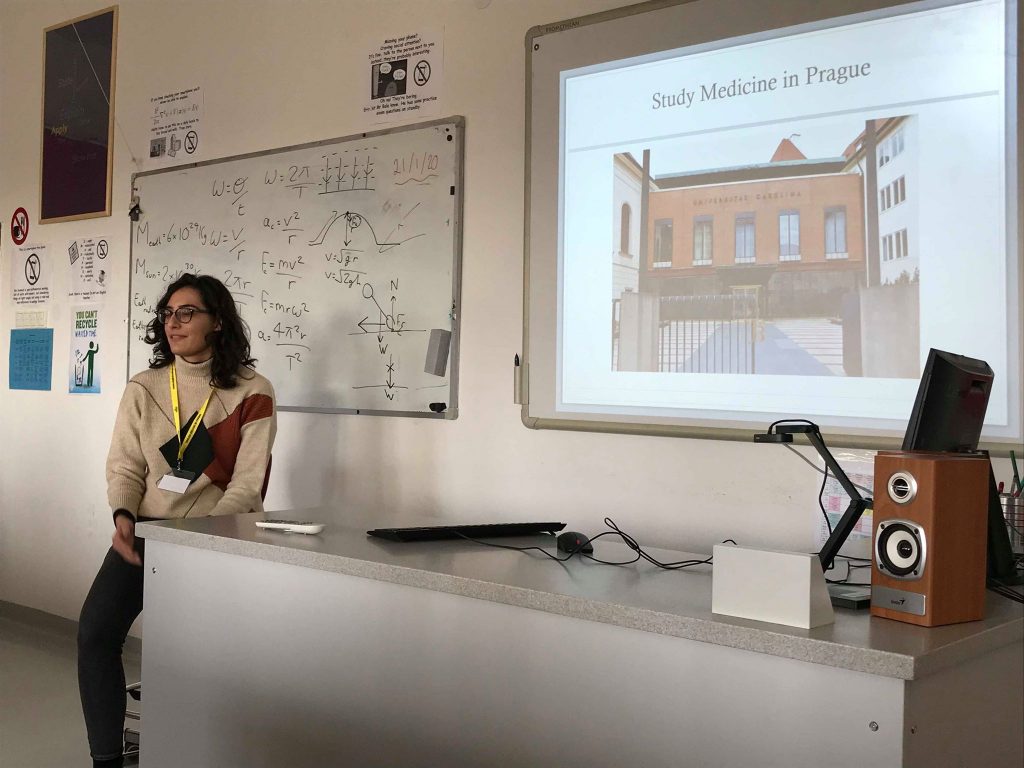 Alternative Routes
But a first degree in Medicine is not the only route to becoming a doctor. Michal was initially attracted to a career as a research scientist. His first degree was in Pharmacology from University College London. However, it was while at UCL that he realised that he didn't want to spend all his time in a laboratory. So after completing his first degree, he switched to Medicine, achieving an MPhil and MB/BChir at the University of Cambridge. This is less well-known route into medicine, but one that Michal has benefited from. He told us: "I was a little older than most of the other students on my course, something that stood me in good stead, particularly when it came to dealing with patients.
Michal is now just about to take up a new position at University General Hospital here in Prague. This is after completing his first two Foundation Years as a hospital doctor at the UK. First it was at Hinchingbrooke and then at Papworth hospitals, the world-famous centre for heart transplants, both in Cambridgeshire.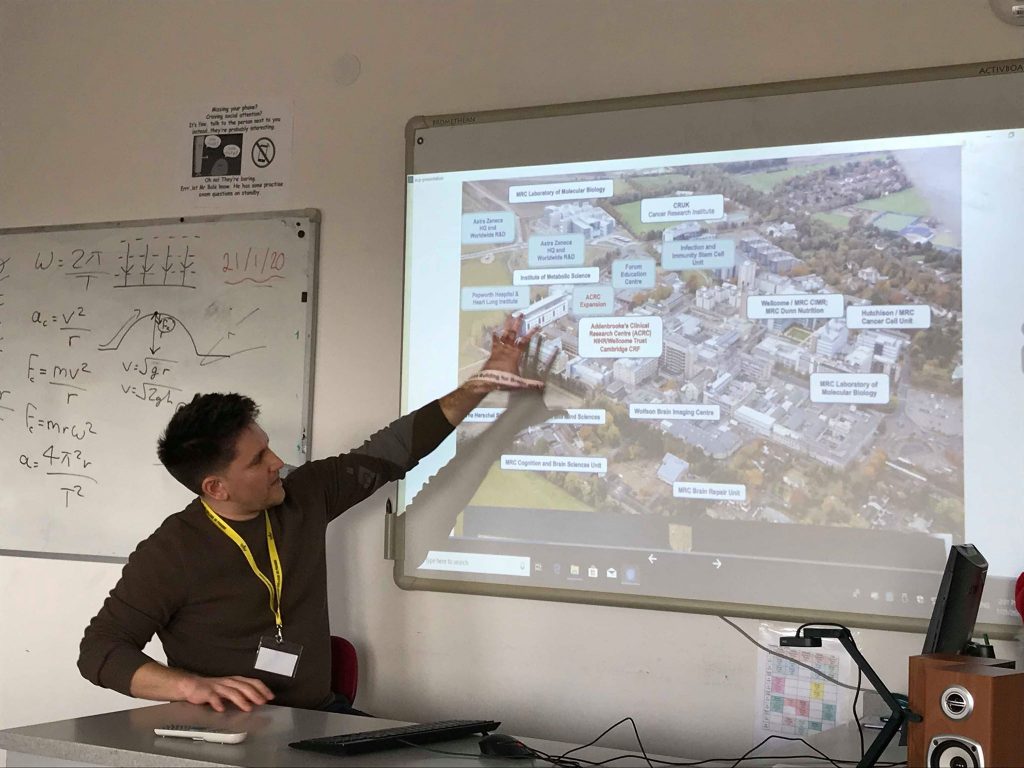 The English College in Prague Network
The English College established the English College in Prague Network (ECPN) in 2015 as the College's extended alumni network. It is for all ECP alumni, their parents and former members of staff. Its aims are to support the ECP and to promote a life-long relationship between the College and its members.
All alumni automatically become members of the ECPN. We are very grateful to those who, like Michal and Yagmur, give up their time to come back into school to share their experience with current students. Amongst the careers covered since the launch of the ECPN are the diplomatic service, journalism, law, economics and business, interpreting, art, design and photography, sports management, medicine, dentistry, astrophysics and aerospace engineering.