If you ask any ECP graduate to name one inanimate object that reminds them of their school days, the chances are that they will say 'the Blue Doors'.
To our students, the sight of those blue doors, as they walk up from Sokolovská or Vysočanská metro station, provides the reassurance that a warm welcome is waiting for them. So it's not surprising that nearly every graduate who comes back to visit us wants to have their photograph taken in front of the Blue Doors.
Over 1,500 IB Graduates
The ECP opened its doors for the first time on 4 September 1994 and since then, over 1,500 students have graduated with the IB Diploma. But the building was originally a primary school, built in 1890. The Blue Doors must therefore have welcomed literally thousands of young people over the years.
Face-Lift
So when we bought the freehold of the building from Prague 9 Council earlier this year, it was obvious to everyone that one of the first things that should get a face-lift were the Blue Doors.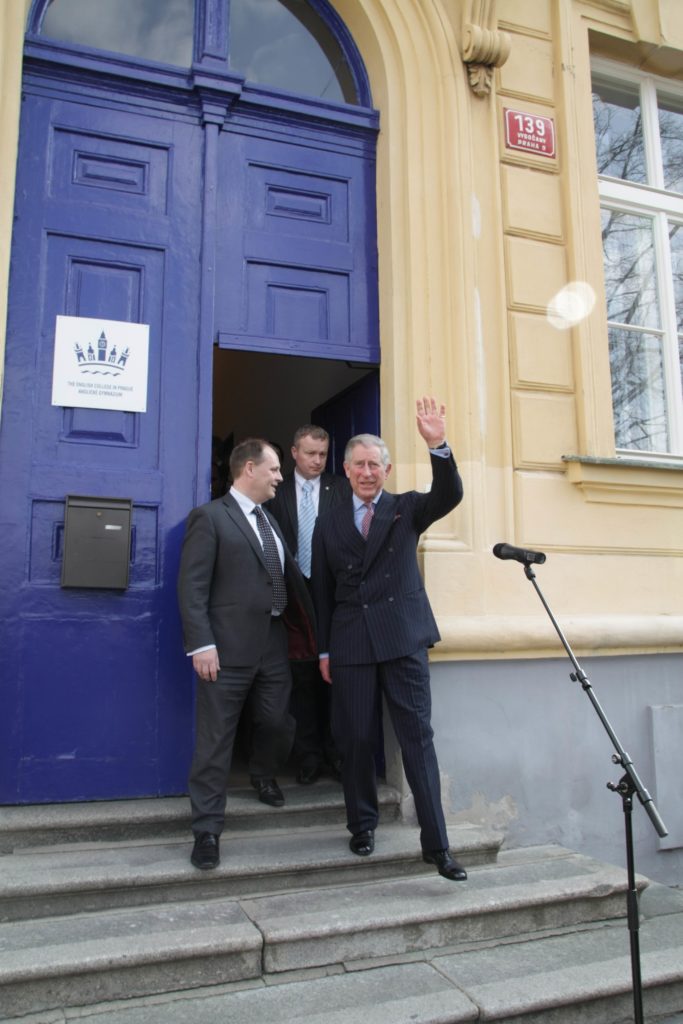 130 Years of History
We commissioned a specialist firm to carefully remove the doors and transport them to their workshop. There, a team of experts took off the many layers of paint, built up over more than 130 years. They also removed the brass door furniture, which was also treated to a painstaking restoration process. Then the hard work began. Sanding the wood smooth, filling in the gaps and holes, sanding again. Wiping them down to make sure that every square centimetre was clean and dry. Now the doors were ready for several layers of primer, undercoat and glossy blue top coat. Finally, when the paint was dry, these very special doors were re-hung to welcome everyone back for the start of the new academic year.
Revitalised
We asked Ann Lewis, one of the Founders of the English College and former Chairman of Governors, what she thought of the newly-restored Blue Doors. She told us, 'When we first found the building, a couple of years before the school opened in 1994, the blue doors were faded and peeling. Now, as we enter our 27th year, it's great to see the iconic doors not so much restored as revitalised!'