We at the English College in Prague were saddened to read of the recent death of Michal Mejstřík. He was known to many in the Czech Republic as a distinguished economist. But at the ECP, we remember him primarily as an enthusiastic supporter of the College.
Career
He studied econometrics at the University of Economics in Prague and then worked at the Institute of Economics of the Czechoslovak Academy of Sciences. He also studied at the London School of Economics and in 1997, became Professor of Economics at Charles University. In a professional career spanning over 30 years, he served on many academic and professional bodies.
English College Foundation
At the start of the 1990s, Michal was already a respected economist. Prague was an optimistic and exciting place in those days. But when Ann Lewis and the English College Foundation were working with the first Headmaster, Hubert Ward, on realising their vision of opening an English-medium school, although there was huge appetite for new ideas after forty years of communism, they were bound to be regarded with a degree of suspicion by Prague parents. Who were these foreigners and why did they want to open a school in Prague? Did they even know what they were doing? So amazing though it might seem to us now, there was no guarantee that their mission would succeed.
ECP's first student
Michal was one of our key supporters at this time. He understood what the founders of the school were trying to do. He showed his commitment to their aims by enrolling his son, Kryštof, as its very first student. Given the importance of the Czech 'grapevine' after the revolution, this was very important. His support and the trust he showed in the College were crucial to the community's acceptance of the English College and many more parents followed his lead.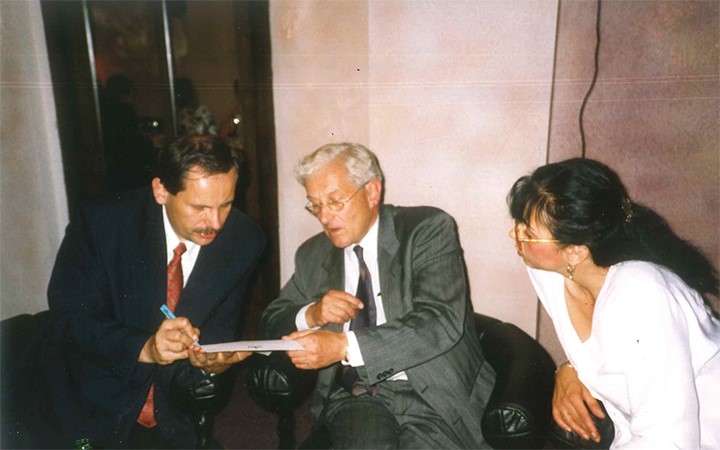 The ECP's Blue Doors opened for the very first time on 4 September 1994, to 117 students. Last year, we celebrated our 25th anniversary. More than 1,400 students have graduated with the IB Diploma, the vast majority of them going on to study at prestigious universities in the UK and around the world. In May 2015, at a reception at the British Embassy to celebrate the 20th anniversary of the ECP, Michal spoke movingly about what the school meant to him and his family.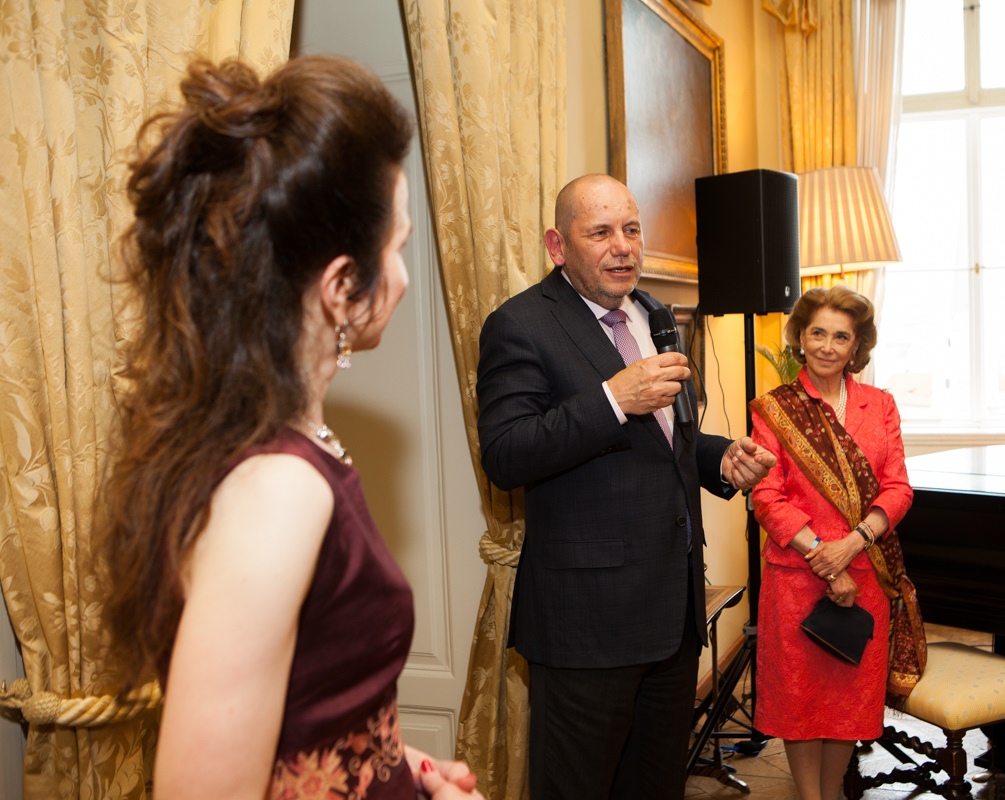 Zdeněk Tůma on Michal Mejstřík
Deputy Chairman of the ECP Governors and also an ECP parent, Zdeněk Tůma, knew Michal well. He said:
"Michal was a man full of energy and new ideas. I did not understand how he could handle all his activities, but he always delivered what he promised. We cooperated for almost 30 years on both academic as well as business projects and it was enjoyable each time. He will be missed not only by his family."
We send our sincere condolences to Lenka and to Kryštof and to all Michal's family and friends.